We interrupt the regular scheduled post to bring you this Bloggy Special..
Yay! It's giveaway time!
I know there are only a few of you out there that read my blog, but I really do appreciate you.
You wait patiently for my posts that are to few and way far between..
You have probably come to the realization (as I have) that I have lots of grandiose plans and ideas, but have a hard time bringing them to fruition. This is due to lack of focus on my part.. Or rather to much focus on to many different projects. ;) I like to think that I am making progress in this area.
I have wrapped up most of the works-in-progress that I had going and things have finally settled down a bit. The houseguest is gone and we have our home to ourselves again. Yay!
So, here's to being a better blogger in 2009.
Now for the fun stuff!
The prizey for this giveaway?
This yummilicious "Candy Carnival" Apron.
created by me :)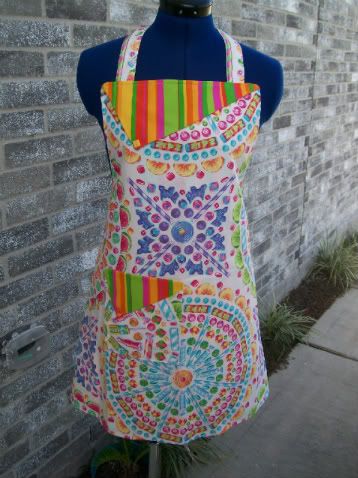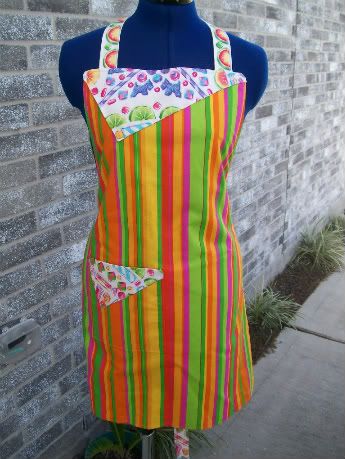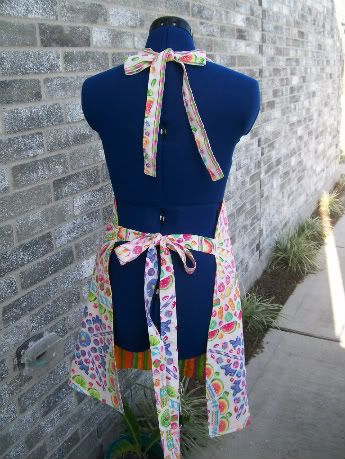 To enter the giveaway simply leave a comment in this post by midnight Monday Jan. 26th. It's that easy.

A winner will be selected by random draw and announced on Tuesday Jan. 27th .

Have a great weekend everyone!
Huggs,
Tonya