Here are some pics of my new baby hard at work...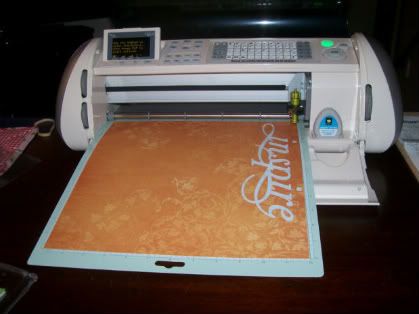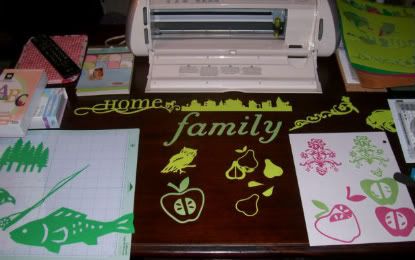 I am sooo glad that I finally decided to make the purchase. I am having a blast.
This weekend I will be:
~ designing new hang tags for my aprons;
~ working on a birthday surprise for my BBF
April
~ Finishing up a "just because" surprise for my BFF
Kim
~ shopping & thrifting with Cec
~ taking a trip to Lowes for the kitchen paint
Have a great evening all!
Huggs,