I participated in the
Sarah's
super fun
Pink & Green swap
this month.
Yesterday I received the most adorable package from my partner
Pam
.
I have to share with you all yummy goodies that she sent.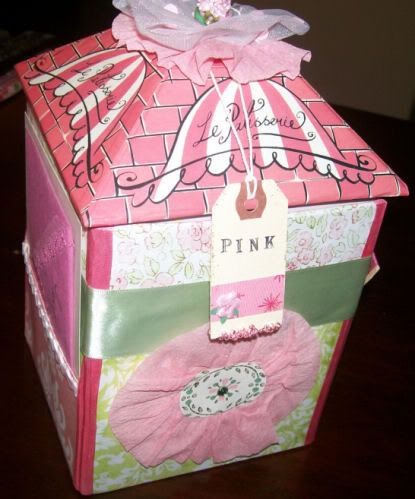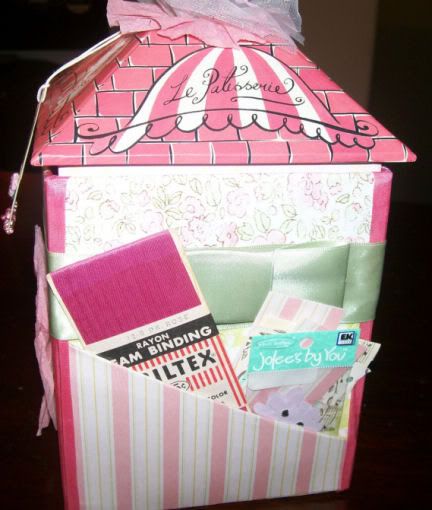 Is this just the cutest box you have ever seen? and look at the yummyness that she stuffed in the side pockets.. Soooo caaaa-ute!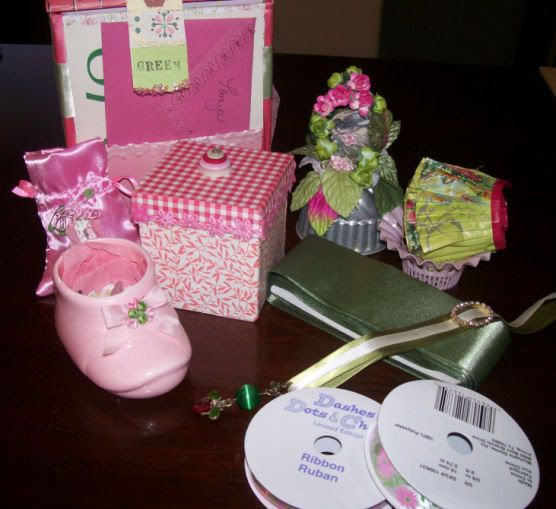 And look at all the goodies that were inside!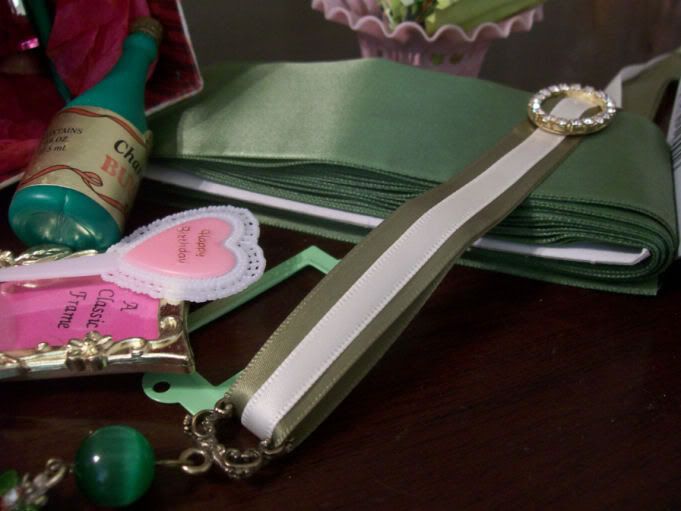 And even more goodies in the precious little box too.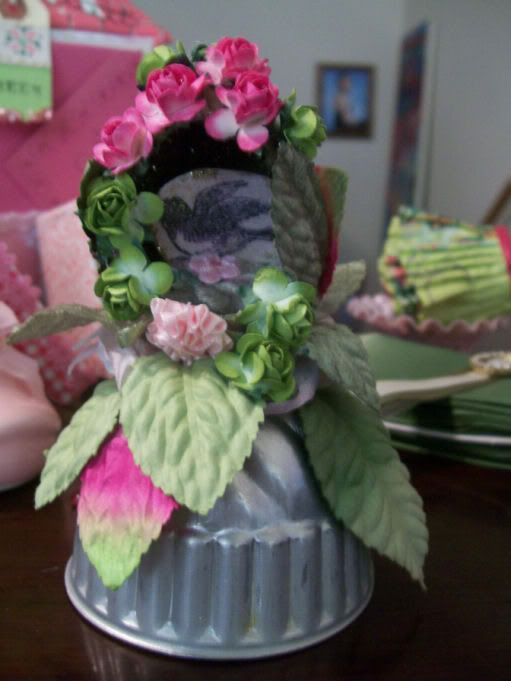 And look at this precious little birdie! Loooove it!
Thank you soooo much to my wonderful partner Pam!
You are the bestest!
Big Huggs,