Want to get Martha Stewart's Body + Soul magazine completely free for 1 year?
FREE Subscription to Body + Soul magazine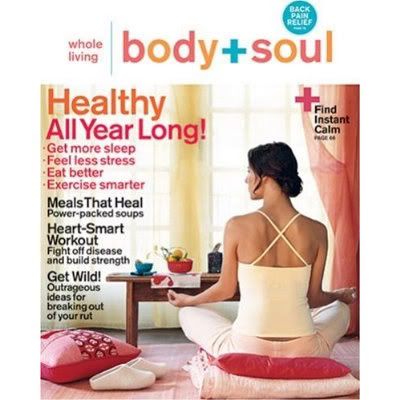 Just click on the magazine cover above.. You will just need to fill out a very short survey about exercise and that's it.. I have gotten several free subscriptions (t.v. guide, woman's day, metropolitan home, etc) thru them and can honestly say this is for real; you never even see a bill... And in these uncertain economic times, isn't it nice to get freebies. :)
Be Back later on.
Huggs,