Hi everyone hope you are all having a fabulous start to the summer..
Mine has started with a bang!
I hope you haven't given up on me the past few weeks; 'cause I've got lots share.
I guess I'll start off with the announcements "Hot Off The Press"..
We are expecting a new bundle of joy in about 7 - 7 ½ months. Nooooo, not me.. My oldest daughter Cecily is having a baby.
Now I know what you are thinking… "But Tonya, you are to young to be a grandma." .. I know, right? (can you imagine how my dad feels about becoming a "great grandpa".. hehehe
But its not about me though.. I know Cec is going to be a wonderful momma.. And I am going to eat up every bit of grand-parenthood, just like my mom did.. I just wish she were here to share this with us.
---

Now for what I have been working on..

---

So here are the tags that I made a couple weeks ago for Lori's son Marc, who is leaving for the Air Force next week.




Next is the fabric that I used for my partners apron in the Flirty apron swap. I don't want to spoil the surprise for her, so I can't show the apron itself yet.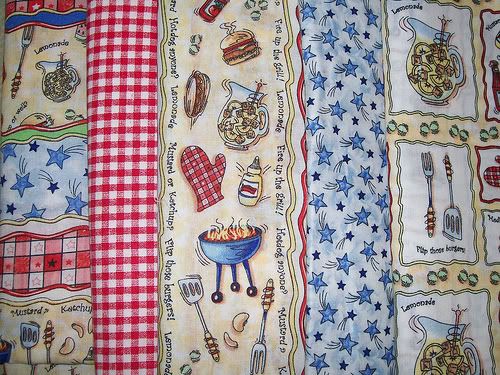 Here is a banner that I made for my neighbor and friend Gigi.. We went on a trip to Michaels and I asked her to help me pick out some pretty papers. Of course she picked shades of purple (her most favoritest color). Unbeknownst to her, she was picking out what would be used in my top secret project for HER.




And here is a project that I am working on for my BFF Kimmie… It's not always "what you see, is what you get".. Maybe this is just inspiration; maybe not.. You just have to use your imagination until I am finished.. ;)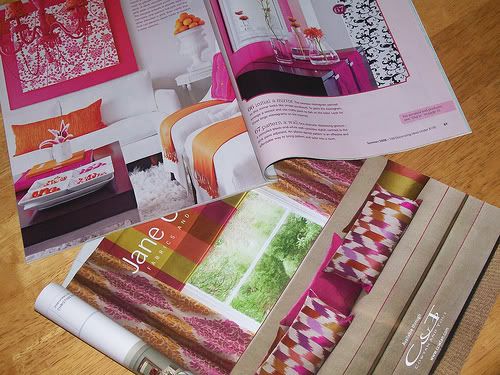 I entered Heather's "Jewels of the Sea" pendant swap and here are my contributions.. Can you believe I finished them a whole 3 ½ weeks before they were due.. Lol… I can't. All the metal is sterling silver and I used Swarovski crystals and pearls, and gemstone. Hope they like them.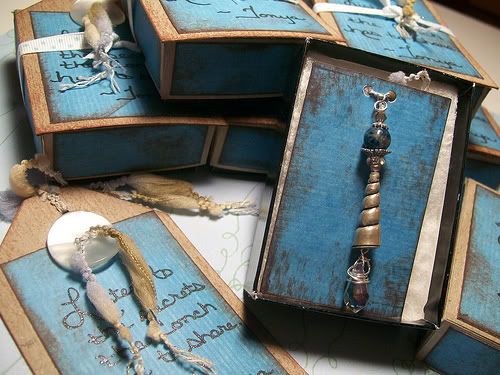 Then I've got this little shelf that I am working on for another top secret project. Shhhhhhhhhh..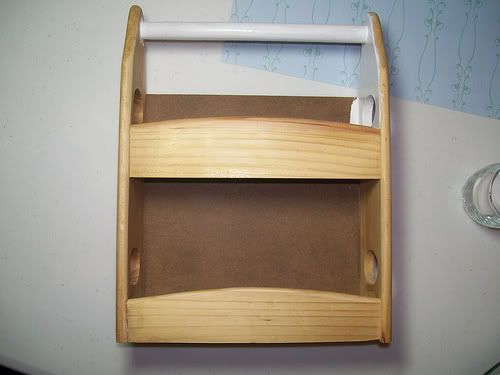 And here is a sneaky peek of some of the goodies I am sending to my partner Kristin for the "Life is…" vintage ephemera swap.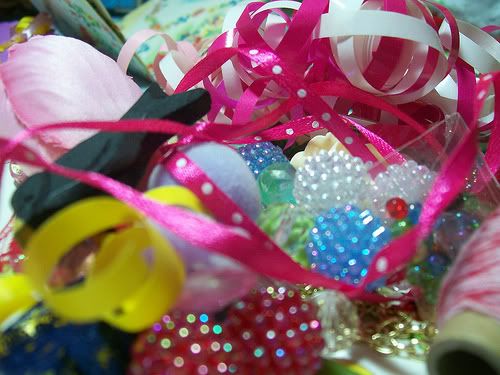 Annnnnd… Tomorrow I will post pics of the powder room downstairs that I have almost finished. Just need to do the baseboards and add the cabinet above the toilet and other little bits of décor then I can call this room complete. Wouldn't you know it is the smallest room in the house.. LOL.. But hey, ya gotta start somewhere right.. ;)



---

And now its time to share some of the goodies that I received..


---

Lookie what little surprise I got in the mail yesterday from my BFF Shay.. Straight from Russia is this most gorgeous ribbon trim. I LOVE it! Thank you so much girlie! You know I will find something scrumptious to create with it.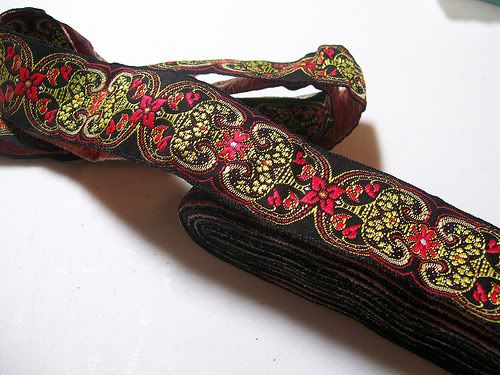 And here is the apron and goodies that I received from Vee in the Flirty apron swap. Can you say "4th of July celebration".? yuuuummmmy! Thanks sweetie!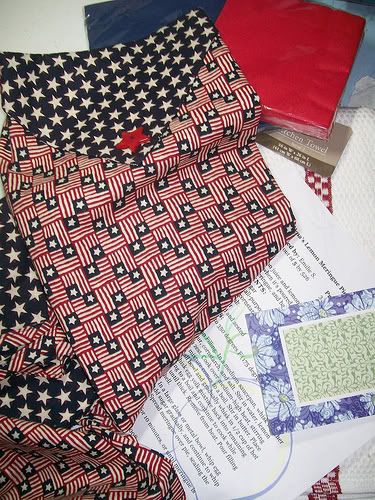 My sis (and bestest friend in the world) got me these yummylicious server/storage containers for our annual Luau this summer. PERFECT!!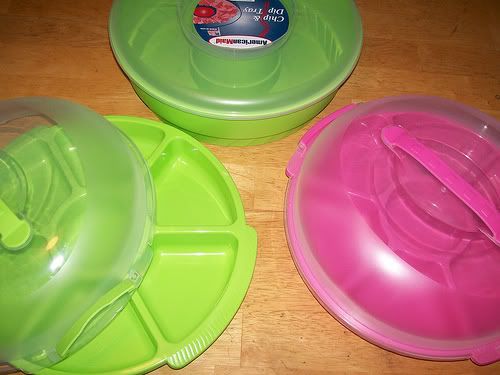 And from my daughter Cec.. These super comfy lounge pants and the most luxurious body lotion.




Annnnd a little splurge for myself. I loooove pin-ups and I loooove Gil Elvgren's the mostest.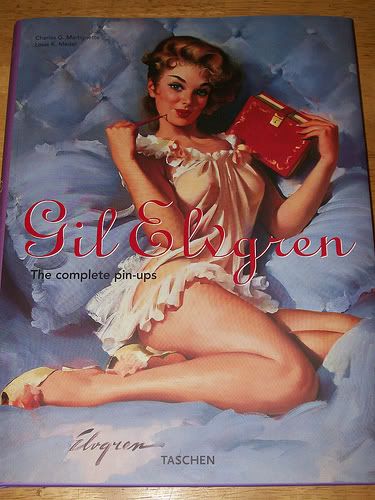 ---

Well I told you I had a lot to share.. LOL
Maybe now I have learned my lesson and will post more regularly. Hehehe

Have a wonderful day all!
Smooches