Yep, it's me again.. Two days in a row.. I know, right!? Can you believe it? hehe.. I'm working on getting back into the swing of things.. ;) Writing notes to myself seems to be helping.. That is as long as I remember to read them. LOL


Since it's Thursday and my boys are on tonight, I thought "What could be better than a little Salvatore eye candy?" =)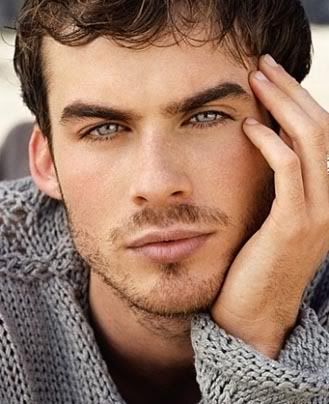 I loooove his eyes!
~Eye Candy of the Day~
Ian Somerhalder
aka Damon Salvatore (the Vampire Diaries)

Sooo, the weekend is almost here, what do you all have planned?
I have taken a few days off from creating so I could work on some of the "behind the scenes" tasks.. Like working on my facebook fan page... (actually, they're not called "fan" pages anymore, but who knows what they are calling them this week.?. business pages? artist pages? or just plain "pages"? lol) Anyways...been working on linking everything up, getting pics uploaded and suggesting to friends... trying to get everything ready for my first giveaway..
(there's a link to my page in the sidebar to the right ;)
Hoping to have everything set and in place for "Small Business Saturday".
Will you be joining in the festivities? If you're interested in finding out more about how you can show your support, click on the link above.
Well, it's time to get back to work.. =)

Have a great day everyone!