Can y'all believe that July is just about gone?
Time has been going by so fast this year; and especially this summer.
Well, we didn't make it to the bridal show this weekend so no pics of that event.
I did upload the pics of the glassware that a family friend gave me.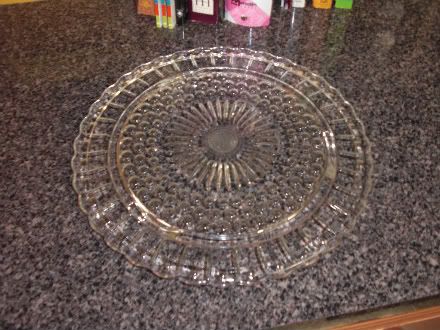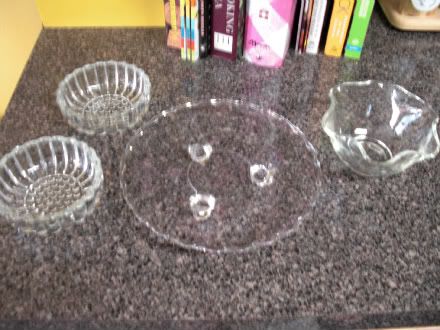 (sorry for the bad, blurry pic)
I lurve me some glassware.. I think I am addicted. Actually, I know I am.. LOL
My dad and stepmom are giving us an antique credenza; so I think I am going to get rid of my china cabinet and use the credenza to store my china and such. That way it will "fit" in several different places in the house and I won't "have to" put it in the breakfast or dining rooms. :) We'll see.
Time to get back to work.
Have a great night.
smoochies,